Investing in real estate in MN has long been one of the best ways to generate wealth.  Whether you need money to retire, quit your job, or supplement your paycheck, you can make money with real estate.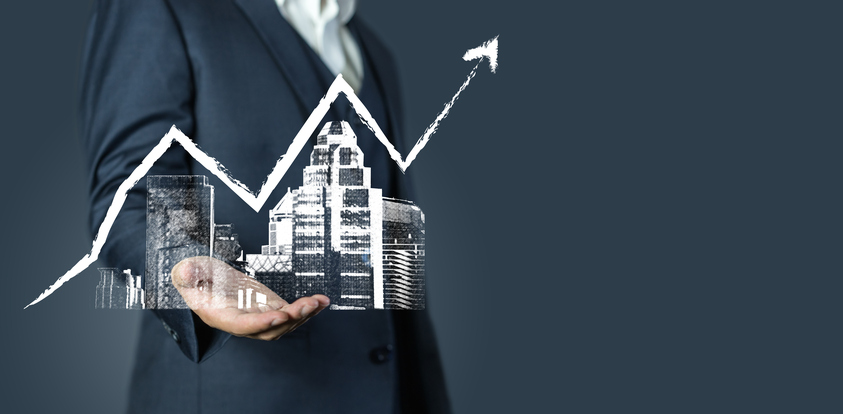 But only if you know what you're doing.
The problem is many people who want to get started in real estate stop short because of their own misconceptions.  They feel they must have large amounts of cash on hand, perfect credit scores, or lots of capital to make money in real estate.
And while these things definitely make the process easier, you should know that there are ways for all people to invest in real estate.  The key is knowing how to make money in real estate using your existing circumstances.
If you're a first-time investor, read on to find out why real estate investing is so profitable.  From there, learn some of the best ways to make money with real estate in MN, so you can work towards financial freedom.
Why Is Real Estate Investing So Profitable?
There are many ways for you to secure passive income.  For instance, you can invest in the stock market, compounding your investments in hopes of turning a profit.  But the problem with that is, you only make money if the market does well.
Otherwise, you risk losing everything you've invested.
Another popular way to earn passive income is through affiliate marketing.  However, the chances of you becoming a top-earning affiliate marketer are slim.
And before you ever get top-earning spot, you're going to have to invest a lot of time into your business.  That's hardly passive if you ask me.
The truth is, real estate investing offers people of all walks of life a fighting chance to earn passive wealth.
In fact, you stand to earn a lot of money with real estate investing because:
It's relatively easy to get a loan from a bank, make a down payment, and leverage capital in the future
Real estate appreciates over time and you don't have to pay additional taxes on this growth
Rental income is not subject to FICA (social security and Medicare taxes)
Real estate investing is considered a business venture, which affords you additional tax breaks
Owning real estate can become a lifelong retirement plan that pays more than even the best stock investment portfolios
As you can see, owning real estate is a great way to earn a good living.  So, let's take a look at the different ways you can make money in real estate.
5. Ways to Make Money Through Real Estate in Minnesota
1. Long-Term Rentals
One of the most common ways to earn money from real estate is to turn it into a long-term rental property.
After all, so long as you have a tenant paying their rent, it doesn't matter what the market is doing.  You're paying your mortgage off, your tenants have a place to live, and at some point, the value of your property may increase.
If this happens, you then can charge a higher rent and earn more passive income.  Or, you can sell your property for a profit.
If you invest in real estate and lease it to high-quality tenants, you stand to make a lot of long-term money.  After all, people will always need a place to live.  Rental properties will always be in demand.  And tenants will always be willing to pay what they need to so they can have a home.
2. Fix and Flip Houses
Fixing and flipping real estate can be risky if you aren't sure what you're doing.  But it can be done if you approach it like a business and make data-informed decisions.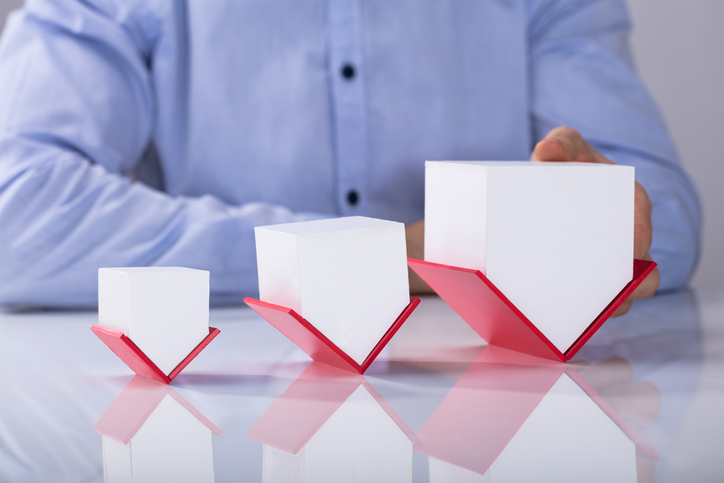 Here's the breakdown of how to fix and flip a house for a profit:
Research properties that are undervalued because they need renovations
Make sure the location of the property you want to buy is in an area that will sell fast
Purchase the property that will require the least amount of renovations and sell fast for the highest expected profit
Make your desired renovations
Sell your property for a profit
The key to making money fixing and flipping real estate is to purchase a property that will sell fast and for a profit.  The longer it takes to sell, the more money you lose to insurance premiums, property taxes, maintenance, and a mortgage.
3. Multi-Family Residences
Investing in multi-family residences is a great way to earn passive income and build true wealth.
These types of properties can be tougher to finance since they are much larger and more expensive than a single-family residence.  But once you secure one, you stand to gain a lot of positive cash flow.
Look at why investing in apartments and duplexes may be your best chance for making money in real estate:
They can be cost effective if you do your research (and perhaps live in one of the units yourself)
The additional income you can expect to earn helps your chances of qualifying for a loan
High-quality duplexes tend to garner higher rent rates than condos or townhomes
Having all units in one place makes managing tenants easier, especially if you self-manage your properties
Because multi-family residences offer property owners flexibility, chances of earning a lot of actual passive income is very high.
Are you worried you might not be able to qualify for a loan to acquire such a large piece of real estate?
Look for owners of multi-family buildings that will entertain the idea of seller financing.  This method is especially helpful for sellers that own their property outright.
For example, the owner of an apartment building you want to buy might want to continue earning income, but not deal with tenants.
They will then offer to sell the property to you, arranging payment terms with you without a bank's involvement.  The owner then makes a profit off your payments.  Meanwhile, you handle the tenants and make a profit off the rent collected each month.
It's a win-win situation for everyone involved.
4. Real Estate Crowdfunding
Real estate crowdfunding is a unique way for investors that don't have much money to pool their resources and make investments.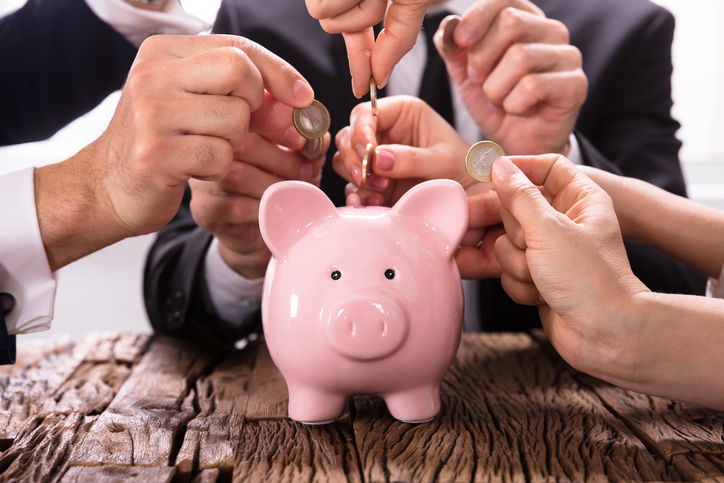 You can choose from two types of crowdfunding investments:
Equity Investments. You invest some of your money into a commercial or residential piece of real estate.  In exchange, you hold an equity stake in the property.  You'll receive a portion of the rental income generated by the property.
Debt Investments. You invest in a mortgage loan that's associated with a piece of real estate.  As the loan is repaid, you'll receive a share of the interest.
This strategy gives those just starting out a way to jump in and start making money with real estate quickly.
It also gives real estate investors the following advantages:
Increased transparency, as opposed to REITs (real estate investment trusts), which allow investors to pool their resources and earn money like stocks
The investment minimums are typically lower than any other type of investment, making it easier for beginners to get involved
More diversity, since you can invest in both commercial and residential real estate
Crowdfunding specific tax breaks that traditional investors don't receive
Real estate crowdfunding is great for people with very little money who want a chance to make money in real estate.
5. Wholesaling
Wholesaling houses in another option for those that want to invest in real estate but don't have a lot of capital.
This is how it works when you wholesale a house:
You find an undervalued home and put it under contract to buy for a set price
The contract is then amended with contingencies stating that it will be assigned to another buyer within a certain amount of time
You then look for a buyer that will pay slightly over the purchase price you are under contract for
Once the property sells, you keep the difference between the original contract price and the actual purchase price
This technique could be good for those that don't have any money to invest but want to make money in real estate.  It's also a relatively quick process if you know how to network and sell effectively.
Just keep in mind that many states require those that are wholesaling houses to have a real estate license.  You don't want to risk legal trouble and losing all the money you made because you didn't know the rules.
Final Thoughts
Investing in real estate can be daunting if you're just starting out.  With so many ways to make money through real estate in Minnesota, it can be difficult to know which strategy is best suited for you.  Especially because every person's situation is different.
If you want to learn how to make money in real estate and jumpstart your career as an investor, sign up for the "My First Deal Done in 60 Days" Training Program.  In this online program, you'll learn everything there is to know about making money with real estate.
Learn the basics behind real estate investing, inspecting properties, and closing your first deal.  But best of all, find out how to take control of your future so that you can live a life that's free from financial strain.