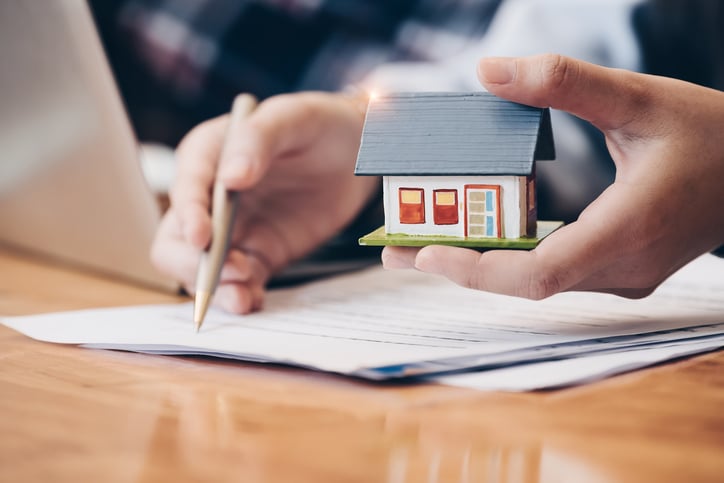 When it comes to financing MN real estate, most people follow a traditional path. They save up a large down payment, have steady employment and good credit, and hope a lender will finance the deal.
But what happens when you don't want to — or worse yet can't — follow the traditional path?
If you think that having no down payment, poor credit, a past foreclosure, or a shaky employment history means giving up your dream of building wealth through real estate, we have good news for you!
There is a creative way of financing real estate that may be just what you need to buy your first property: seller financing.
Seller financing has become less popular in recent years. But this unique way of financing real estate offers beginner real estate investors a good chance of succeeding. That's why today we're going to discuss some proven seller financing strategies that you can use to buy an investment property.
What is Seller Financing? (Pros and Cons)
Seller financing in a non-traditional way of financing a property without using a bank. Instead, the seller of a property acts as the "bank" and extends credit to the buyer. The buyer usually makes a down payment and then continues to pay for the property over time.
In other words, the seller and buyer agree to a down payment amount and a payment plan for the remaining balance of the purchase price.
Pros of Seller Financing
There are many reasons why both sellers and buyers might like seller financing:
The terms, such as the down payment, interest rate, and payment amounts are negotiable
The seller receives monthly payments until the property is paid for, which means a steady income
Buyers can secure real estate with less than stellar credentials
The entire process is quick, easy, and inexpensive
Sellers can get rid of a property they don't want anymore, without defaulting on the mortgage
Seller financing is a win-win situation for both seller and buyer looking to unload/buy a piece of real estate.
Cons of Seller Financing
There's a reason why seller financing isn't always a popular solution among investors:
Sellers don't get all their money at the time of the sale
If the buyer stops paying on the property, the seller becomes responsible for the mortgage again
Buyers cannot flip these properties until the property is paid for
Top Seller Financing Strategies
1. Focus on the Seller
One of the biggest advantages to seller financing is the fact that investors can sometimes buy a property well below asking price.
That said, if your seller feels uneasy about your proposal, you may not be able to secure the deal.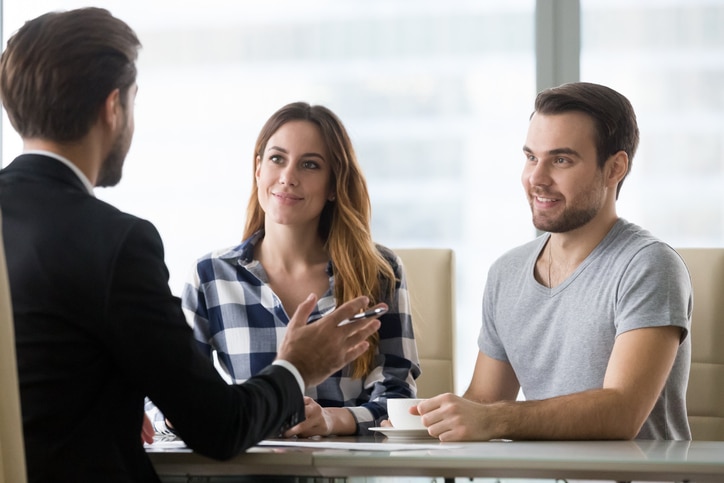 Many people have never heard the term "seller financing" before. Throwing that idea to sellers you want to buy from may scare them into thinking you're trying to scam them.
The key to starting seller financing negotiations is to:
Make your main goal to help the seller and convey this to them during all conversations
Build trust with sellers by explaining what seller financing is
Disclose the pros and cons of seller financing, emphasizing the benefits
Have different kinds of offers available, one of which is seller financing
Have specific terms ready to present if a seller wants to know more about seller financing
By focusing on the seller and earning their trust, you'll have more leverage when it comes to negotiations.
2. Understand the Seller Types
Not everyone looking to sell is going to want to get involved with a buyer looking for creative financing. However, there are certain types of sellers that are more likely to consider seller financing.
Here's a rundown of the most common seller types you should familiarize yourself with:
Distant Investors. Sometimes investors move away from their investments and don't want them anymore. If money isn't a problem, collecting a steady stream of income from a seller financing deal is a good option.
Inherited Homes. Someone that has inherited a home and doesn't want to deal with it might consider a seller financing deal. Again, the steady income they can collect from you while you pay off the property might be enticing. This is especially true if the property needs some TLC.
Failed Landlords. People invest in rental properties with high hopes of earning passive income. When this doesn't work, they look for fast ways to get rid of their failed investments. This offers you the perfect chance to get a great deal on a property.
Retiring Investors. Investing in real estate can fund your retirement if you do things right. But investors that have been generating revenue for a long time don't always want to give up that passive income when they retire. Negotiating a seller financing deal helps keep the passive income coming in, without having to maintain the property.
There are many opportunities to close a seller financing deal. You just have to know who is motivated and zero in on them. After all, people that are looking for a quick way out are more likely to see the benefits of seller financing.
3. Be Transparent
If you're looking to propose seller financing to a seller, it's important you be transparent about why you don't qualify for traditional financing.
Of course, some of the reasons will become clear when a seller you're working with runs a background check. For example, a seller will find out about your employment status, assets, credit worthiness, and even past references.
But what a seller might not understand is why someone with decent credit, a good job, and money in the bank doesn't qualify for a traditional mortgage. This is where a little explanation can help.
For instance, maybe you recently bought a primary residence and the banks won't approve a loan for a rental. Or, maybe you just started your own business and there's no way for you to show potential income to the lender yet.
There are many reasons why you might want to use seller financing to buy a property. Being upfront with your seller from the start can help move negotiations forward.
4. Do Your Research
Did you know that a seller that still owes a mortgage on a property makes seller financing harder? Or that if the seller you're trying to buy from has a tax lien on their property, the sale might not go through like you hope?
These situations don't make it impossible to finalize a seller financing deal. But they do make things more complicated. As a beginner investor, you might not want to deal with these types of situations.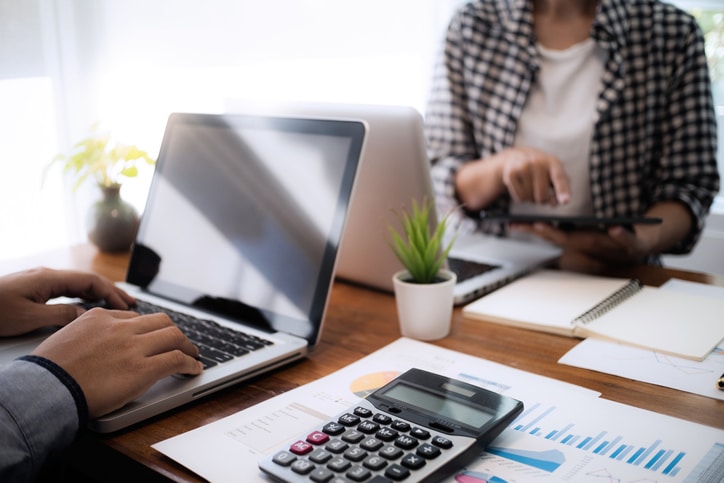 According to Jason Burkholder, a real estate agent with Weichert, Realtors, "most mortgages have a 'due on sale' clause that prohibits the seller from selling the home without paying off the mortgage. So if a seller does [seller] financing and the mortgage company finds out, it will consider the home 'sold' and demand immediate payment of the debt in full, which allows the lender to foreclose."
This means if the lender carries out their right to require the seller to satisfy the mortgage in full immediately, your monthly payments will do the seller no good.
If this happens, and the money can't be handed over to the lender in full, the property will be foreclosed on. This leaves both buyer and seller out of luck.
5. Look for Seller Financing Deals
It can be easy to find owners that are willing to negotiate a seller financing deal. You just have to know where to look:
Ask around, whether on your own or using your real estate agent
Scan online sites like the MLS or Craigslist looking for keywords like "flexible terms," "seller financing," or "motivated"
Buy lists of homeowners in an area, check their property's equity, and mail a request to negotiate a sale
Of course, these are just some of the ways to find sellers ready to sell using seller financing.
If you're ready to learn how to become a successful real estate investor, sign up for our My First Deal Done in 60 Days training program.
To start, you'll learn the basics of real estate investing, including 11 surefire ways to find great deals. You'll also get details about how to start the process of seller financing and buy your first investment property.
In addition, you'll learn what to look for when inspecting properties and how to structure and present offers to sellers. But best of all, you'll find out how to close deals as quickly as possible.
Taking charge of your life, achieving financial freedom, and realizing your dreams is something we don't take lightly. We're here to help you every step of the way so you can begin your own personal journey as a real estate investor.