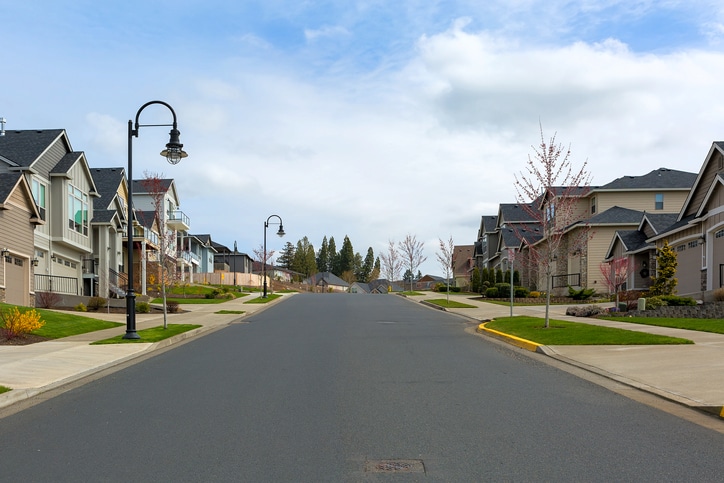 Buying an investment property is about more than just making money. Sure, generating a profit should be a priority. But some will argue that the location of your investment property is actually one of the most important aspects of investing.
When it comes to buying investment properties in Minnesota, there are plenty of locations to look into, including the suburbs.
But is buying an investment property in the suburbs the right choice for you?
For someone just getting into property investment, this can be a tough question to answer. That's why today we're going to outline the pros and cons of buying an investment property in the suburbs. After all, the more information you have about ideal investment locations, the higher the chances you have of becoming successful.
What is a Suburb?
Before we discuss the pros and cons of investing in the suburbs, it's a good idea to talk about what the suburbs even are.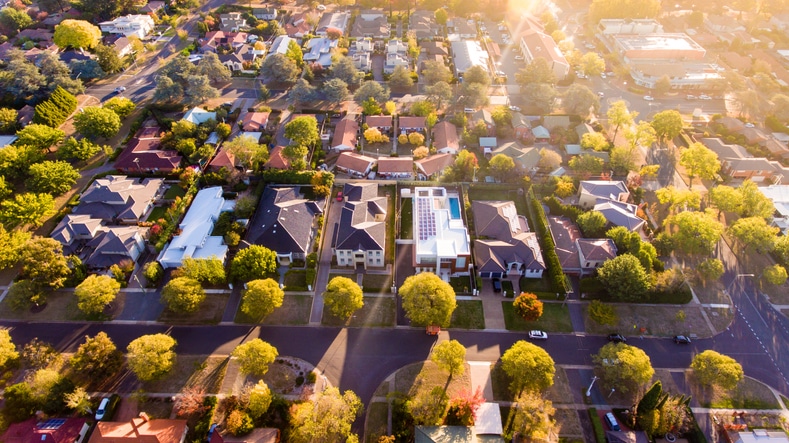 In fact, let's take a look at the three most common ways to describe the area you might invest in.
Urban: a highly-populated area that serves as both a place to live and work. Urban areas have political autonomy thanks to their size.  They also tend to have a central place for resources. Residences are typically close together. Multi-unit residences, such as apartments, are normal.
Suburban: an area where there is a medium-sized population when compared to urban and rural areas. The residences often surround the larger city and are usually single-family homes. The resources available are limited and there is very little political autonomy or representation. There are, however, medical services and small shopping areas.
Rural: open, spread out areas of the country where the population numbers are small. Many times the people living in rural areas survive off the natural resources of the land and farm. Or, they have to travel far distances for things like medical care and food. Common jobs in rural areas include working in coal, copper, and oil. 
Now, let's take a look at the pros and cons of buying an investment property in the suburbs in Minnesota.
The Pros of Buying an Investment Property in the Suburbs
There are many reasons why a beginner investor might want to invest in a property that's located in the suburbs of MN.
1. Lower Cost of Living
Living outside of the city means a lower cost of living. And while you won't be living in the investment property you buy in the suburbs, you will be buying it. You can expect more square footage and yard space than ever when you purchase a rental in the suburbs when compared to the city.
In addition, a large home with plenty of yard space, at a great rental rate, is very appealing to high-quality tenants or home buyers looking for a long-term place to live.
2. Great Public Schools
When people think about settling down and raising a family, and thus providing a top-notch education to their growing children, many think about the suburbs. After all, suburbs generally have fantastic schools. And who doesn't want that?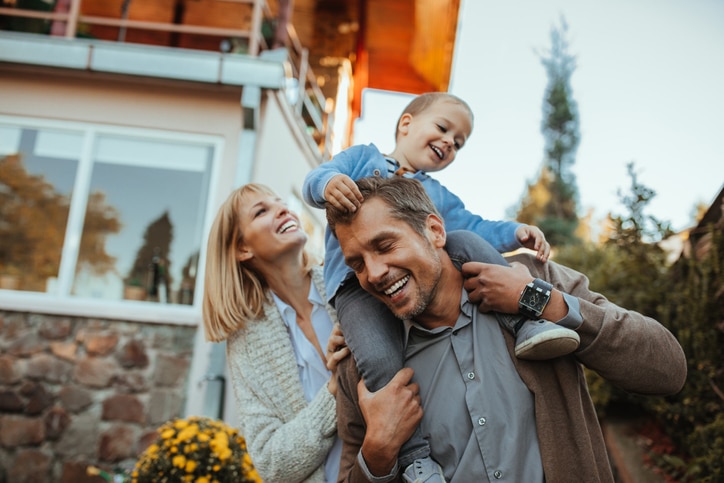 The reason this works for investors is that people looking to settle down, but continue to rent, don't want to move a lot. This is disruptive to the family and often results in their children having to change schools. To avoid this, you'll find more long-term tenants that want to sign lease renewals.
3. Less Turnover
One of the easiest ways to generate a profit as an investor is to purchase a property in the suburbs. That's because people think of the suburbs as a more permanent place to live. This means less turnover for you.
Not sure what's involved when your rental goes vacant? These are the things you'll have to do to place a new tenant in your property every time it goes vacant:
Clean, repair, and possibly upgrade the property
Advertise the property as available
Show the property to those interested
Collect applications and run background checks
Draft new lease agreements
If you don't have an experienced property management company helping you out, this process can become very time-consuming. This is especially true if you have to do it each year. The goal you should have as an investor is to find a great property in a great location with great tenants that want to stay.
4. Less Wear and Tear
As we mentioned above, every time your MN property is vacant, you have to start the tenant placement process all over again. This means finding new tenants to move in your rental. And while most of your tenants are likely to be great if you perform thorough tenant screening, the truth is, having multiple families living in your property over the years is going to wear it down.
5. Close Proximity to the City
One of the most appealing parts of living in the suburbs is that you get the best of both worlds. Your property is in a quiet, family-friendly area that is safe and you are very close to the city whenever you want to go to dinner or see a show. Being able to enjoy the hustle and bustle of the city, and then go home to a quiet neighborhood and enjoy life is something many tenants and home buyers look for.
Cons of Buying an Investment Property in the Suburbs
Of course, just because there are lots of great reasons to invest in the suburbs of MN, doesn't mean you should ignore the disadvantages and jump right into buying a property. Here are some of the things to be careful of when considering a suburb rental property as an investment.
1. Smaller Tenant or Buyer Pool
Because the suburbs have the long-term appeal, you may find that most people living in the suburbs are already homeowners. This means it may take longer for you to find tenants or buyers. Even worse, those looking for jobs are more likely to head to the city where the chances of being hired are higher.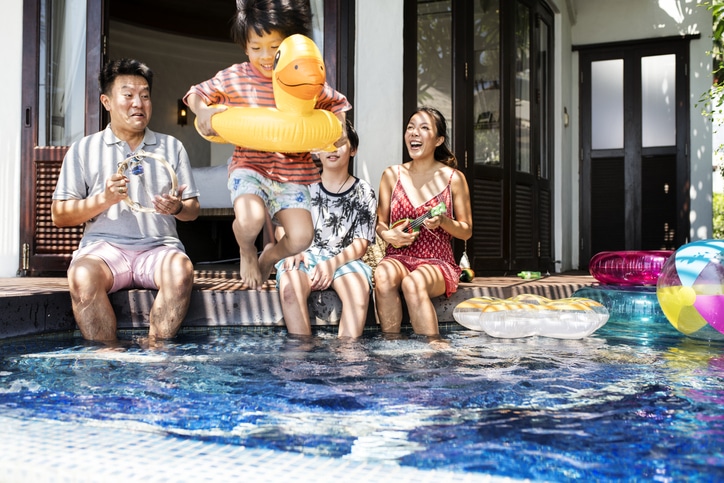 2. Longer Commute
Sure, some people love the thought of working in the city and living in the suburbs. But depending on how far out from the city you are, you may run into two problems:
Tenants or buyers who work in the city don't want to commute that far to work every day, decreasing your tenant and buyer pools further
If you live in the city and don't have a property manager handling your rental you may not want to commute that far every time your tenants need something
The gas, stress, and wear and tear on your vehicle may not be worth it. And you can trust your potential tenants are thinking the same thing.
2. Lack of Property Diversity
Most of the properties you'll find in the suburbs are single-family homes. And while this may be perfect for you as an investor, there's always a chance you'll want to diversify your real estate properties. This means you'll have to invest in other types of property in the city, which could end up being far away. This will only make your life more difficult as a rental property owner.
3. Lack of Public Transportation
Tenants or homeowners who don't drive or don't have a car will not like the suburbs as much as the city. Access to public transportation is a feature many prospective tenants and home buyers look for. Unfortunately, that's not always something you can highlight when you invest in the suburbs.
More so, those with cars may not like the fact that the main highway is so far away. This will turn some of your potential tenants or buyers away.
Final Thoughts
In the end, there's always going to be pros and cons to any investment decision you make. The key is to do your research and really think about what you want, both short-term and long-term, when it comes to investing in a rental property in MN.
If you've just begun your journey as an investor, and need some guidance when it comes to making plans, finding the right property, and closing a deal that will make you money, check out our My First Deal Done in 60 Days training program. This online program will take you through every step you need to become a successful investor. Find out how to finance properties, what to look for during an inspection, and how to close deals fast so you can start off on the right foot whether you choose to buy an investment property in the suburbs or not.