Flipping houses for a profit is a great strategy for making money. But so is knowing how to flip houses using lease options.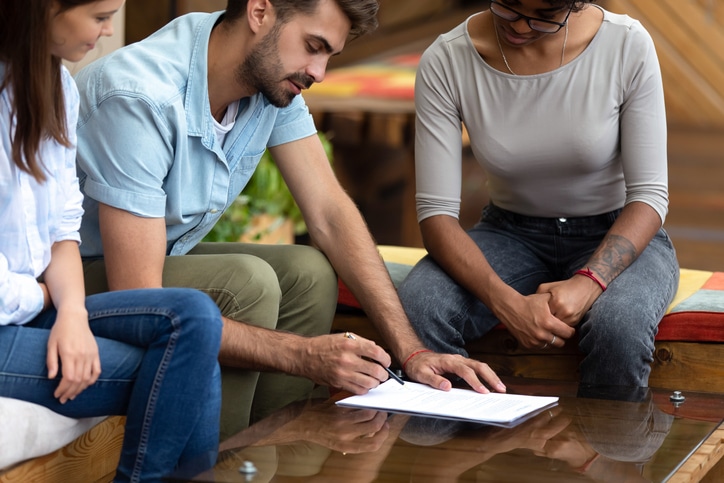 When it comes to investing in MN rental properties, it's always a good idea to have an exit strategy. In fact, one of the most popular exit strategies investors rely on is the lease option. After all, if you're having trouble selling a property, you can always try to find a tenant willing to lease it with the option to buy.
But what about using this strategy from the get go on a property you'd like to flip?
You may not realize this, but flipping houses using lease options is a viable option for generating a profit.
If you're a beginner investor that's interested in flipping properties for a profit or have flipped properties before but do not have experience with using lease options, keep reading.
What Is the Lease Option?
A lease option is an agreement made between you and a tenant. In short, it states that your tenant has the option to buy your property at the end of their lease agreement. This is also known as a lease with the option to buy.
When you and your tenant sign a lease option, you aren't allowed to offer your property for sale to anyone else. In other words, your tenants are the only ones that have the option to buy your property. Then, at the end of the lease term, your tenants have the option to either buy the property or move on. In fact, following through with a lease option is not required.
Why People Consider Lease Options
You might be asking yourself why your tenant would agree to rent your property first and then buy. After all, if someone wants to buy a home, why wouldn't they just do it now?
There are many benefits to using the lease option as a tenant, including:
Time to think through the purchase without feeling the competition from other buyers
The ability to improve credit ratings, gather a larger down payment, and get finances in order
Securing a sale price now that will still be good in the future, despite how the property appreciates over time
Taking time to test the environment and make sure the location is a right fit for them
Lastly, it helps tenants trying to sell a home they own time to finalize that sale before jumping into a new home purchase right away.
That said, the lease option is also a great option for investors too. For example, if you own a rental property and want to sell it now, but find yourself in a stagnant market, the lease option helps you find a tenant that will pay rent until they buy or move on. Whether your tenant decides to buy or not, you've collected rent on a property that may have otherwise been vacant while on the market.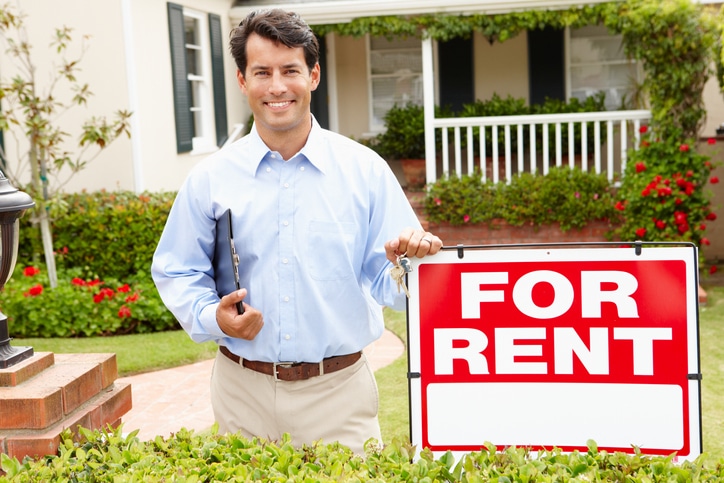 In addition, agreeing to a lease option with your tenant means that during the lease term, chances are more likely your tenants will care for the property. With the prospect of possibly owning that property when their lease ends, your tenants will care for your property as though it's already theirs. And if at the end of the term they decide to forfeit the option to buy, your property will be in tip top shape.
But what about investors that are in the business of flipping houses?
Why Flip a House Using Lease Options
If you're a new investor with big dreams to flip properties and generate a profit, you'll find that it's not always as easy as experts make it sound. In fact, you may find yourself with a beautifully renovated home on your hands that just won't sell.
If this is the case, you stand to lose a lot of money. After all, unless you paid cash for your property, you're going to have to continue to pay the mortgage until you sell it. Not to mention, it's likely you put thousands of dollars into upgrading the property so it would sell for a profit. Combine these two things, and you stand to fail as an investor before you've even started.
One of the best solutions to a property that won't sell is the lease option. To start, it allows you to collect monthly rent from tenants, which can help cover the mortgage each month.
It also allows you to collect a non-refundable option fee from your tenants. This fee serves as a guarantee that you will not offer the property for sale to anyone else. And if your tenants decide not to buy at the end of their lease, you get to keep the money.
How to Flip Houses Using Lease Options
If you find yourself needing to implement the lease to buy option on a property you had hoped to flip, the process is simple:
Purchase a property, renovate it, and try to flip it for a profit
Once you realize the property won't sell, find a tenant willing to sign a lease option
Collect the option fee from your tenant so they can exercise their right to buy at the end of the lease term
Sign the paperwork
Lease your property to the tenant for the agreed upon lease term
Once the lease is up, determine whether your tenant wants to buy or not
If your tenant decides to forfeit the option, that's okay too. You still have the option fee to supplement your finances until you can either sell the home the traditional way or find another tenant willing to sign a lease option.
Alternative to Flipping Houses Using Lease Options: The Sandwich Lease Option
Of course, the above-mentioned scenario is only one way to flip a house using a lease option. In fact, investors oftentimes flip a house using lease options by playing the middleman between a seller and a tenant willing to buy later.
This is called the sandwich lease option and is more advanced than a traditional lease option.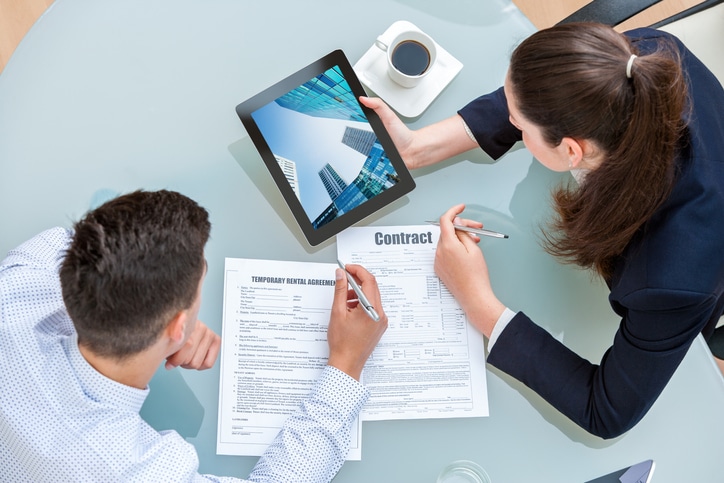 Here's how it works:
Find a Motivated Seller: The first thing you'll need to do is find a motivated seller that is having trouble selling their home. You can use newspaper listings, websites, Craigslist, and even the MLS to find 'tired sellers.'
Sign the Papers: The next step is to sign the Option to Purchase paperwork with the seller. This will allow you to purchase and transfer your interest to a third party when the time comes. You will pay the seller a certain amount of money each month and have to pay an option fee, just like your tenants would have to on a basic lease option. Make sure you consult with an experienced real estate attorney before signing anything.
Find a Tenant That Wants a Lease Option: Now it's time to find a tenant that will agree to a lease option. Make sure the tenant you place in the property has enough money to cover the option fee and will be in good standing come the time to buy. You might even consider using a leasing agent to help you find a qualified tenant. It's also important to set the fees – option fee, monthly rent, or purchase price – above what you are already paying the seller, so you make a profit.
Close with the Tenant: Have your tenant sign a lease agreement and a separate Option to Purchase. Don't forget to collect the entire option fee, first month's rent, and a security deposit. You never know if the tenant will turn out to be a problem halfway through the lease.
Assign Documents to the Seller: Once you and your tenants have an agreement in place, return to the original owner of the property and assign the documents to them. Usually, the seller keeps the first month's rent and you keep the option fee. If you use a leasing agent, you'll owe them a commission as well.
And there you have it! The best ways to flip a house using lease options.
If you're new to real estate investing and want to get into flipping houses for a profit, with or without lease options, you're going to need some help. Luckily, with our specialized online training, you can achieve your dreams of becoming a successful real estate investor in no time.
With the "My First Deal Done in 60 Days" course, you'll learn everything there is to know about investing in real estate. From finding great deals to negotiating sales prices, developing a growth mindset to closing on deals fast, we've got you covered. So, take control of your life and your finances today by taking our course, closing your first deal, and making a profit as a new investor.