According to Bankrate, over 44% of Americans have a side hustle. In other words, nearly half of people in the US work a side job to supplement their current full-time work.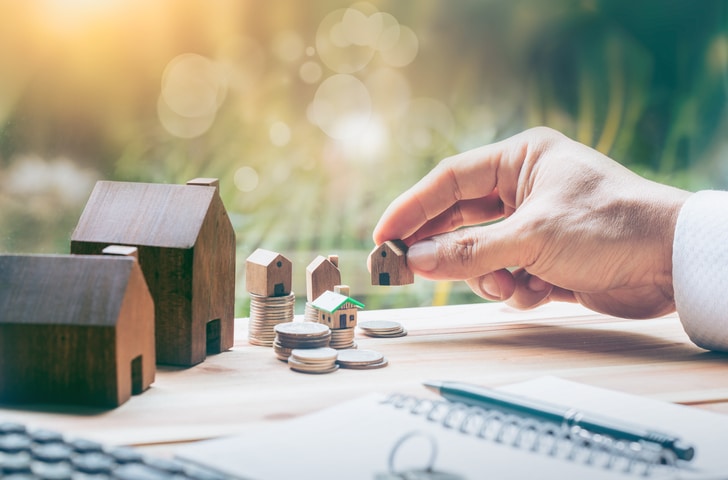 While the top three side hustle jobs don't include those that want to invest in real estate, it still earned a leading spot. And that's because investing in real estate has the potential to generously supplement your income.
Not to mention it can give you the freedom to quit your 9-5 job and become a full-time investor.
The problem is that starting a side hustle, like investing in real estate, can be challenging. There's a lot that goes into investing and it can be tough to balance with your full-time life. Plus, there are many things holding people back from investing in real estate such as fear and lack of experience.
But don't worry. If you don't have the time to commit to being a full-time real estate investor, you can still invest in real estate part-time. You just have to know the best ways to approach it.
Here's a roundup of some actionable tips for making part-time real estate investing simple and easy.
How to Invest in Real Estate Part-Time
1. Find the Right Funding
If you want to start a side hustle like investing in real estate, even if just as a part-time gig, you're going to need lots of money. After all, you'll need to buy a property. Plus, you'll have to make renovations and repairs, market it as available, and continue paying the mortgage until you place a tenant in it.
Funding your first piece of property can be difficult if you don't have the finances. However, there are some creative ways to fund your first rental property, including:
Seller Financing: when the seller of a property acts as the bank lender. You would likely pay a down payment and create a payment plan, like a traditional mortgage. However, you'd be paying the seller directly instead of the bank.
Sheriff Sales: when a property goes to auction due to foreclosure. This process involves the lender, sheriff of the county, and the courts. They are conducted locally and don't sell for as much as a traditional foreclosure auction, which means there are lots of deals for you to find.
Retirement Accounts: if you have a 401(k), you can borrow up to 50% of the balance (up to $50,000) to buy a piece of property. The loan against your retirement account must be paid back within 5 years. You'll also likely have to pay fees and interest on the loan. But it can be done.
Of course, if your finances are stable, you can buy a piece of real estate for cash or use a bank lender instead. The point is to make sure you have cash on hand before jumping into real estate investing.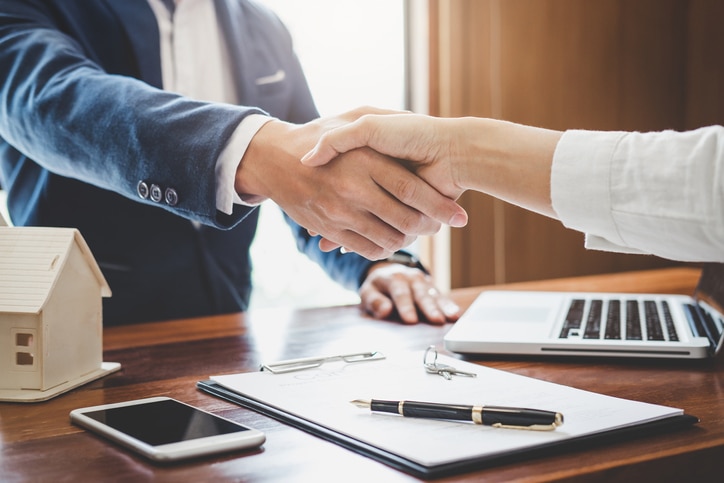 2. Partner Up
Sometimes even the most creative way to fund your real estate purchase isn't enough. Or, the thought of investing in real estate on your own, especially part-time, is not appealing.
If this is the case, you might want to consider getting a partner to go in on the investment with you. This will not only help you fund your purchase, it'll help take some of the load off. Not to mention, if you choose a partner that's experienced in investing in real estate, you'll be ahead of the game from the start.
Nothing beats knowledge and experience in the real estate industry. If you can get someone who knows what they're doing on your side, you'll find that it's easy to invest in real estate part-time.
3. Use a Trustworthy Contractor for Repairs
Before you invest in a piece of real estate, you should research local contractors. Even if your future purchase doesn't need any renovations or repairs, it will at some point. This is especially true once you place tenants in your property.
And it's worth mentioning that poor communication and shoddy maintenance work are some of tenants' biggest complaints.
So, save yourself the trouble and start building a Rolodex before you even get started. This way, when the time comes to make a repair on your investment property, you know whom to call right away. Plus, your tenants will be satisfied with your proactive approach to maintenance and repairs, which might mean a lease renewal at the end of the tenancy.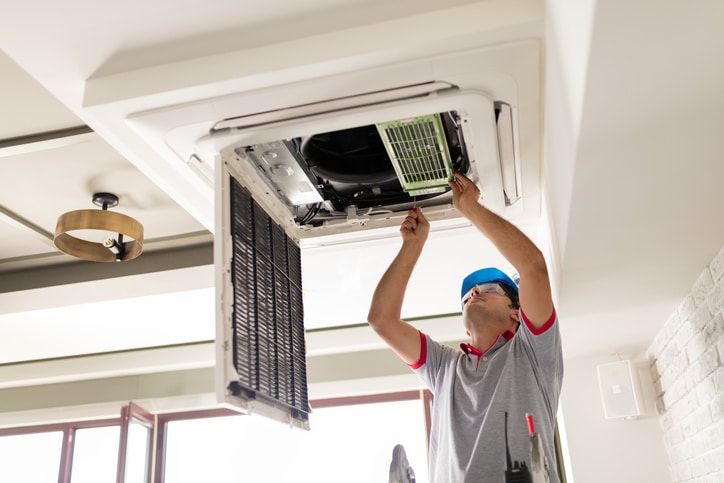 4. Automate Everything You Can
Any time you commit to a new business venture, even one that's part-time, you're going to find yourself with more things on your to-do list than you ever imagined. Remember, balancing your full-time job, personal life, and a rental property is a lot of work.
To combat your feelings of being overwhelmed, aim to automate anything related to your real estate investment and save yourself time and trouble. After all, just because you can do something doesn't mean you should.
Here are some of the best things you can automate to make your life easier as a part-time real estate investor:
Call forwarding, automated voice mails
Outsourced company blog posts to keep readers updated
Autoresponder email responses and other drip campaigns
Text messaging marketing to reach a wider tenant pool
Social media marketing that automatically posts for you
Live chat software for your website (or chatbots to direct people to answers or a contact form)
Bookkeeping or accounting software that calculates and generate reports for you
When you invest in real estate part-time, you have to be efficient. And the best way to be as productive as possible is to automate routine processes.
5. Find Your 80/20
80% of your life's accomplishments in your life come from 20% of the effort you put in. While this can be kind of defeating at first glance, it's actually helpful for part-time real estate investors.
Why, you ask?
Because as a part-time real estate investor without a lot of time on your hands, you know that more hours are not what's needed to succeed.
If you want 20% effort to produce 80% of your results, you're going to need to pinpoint exactly what is driving your results. For example, how are you finding real estate deals, handling record-keeping, and ensuring tenant satisfaction while working your full-time job and managing a personal life.
Once you know the answers to these questions, you can capitalize on the 80/20 rule.
6. Educate Yourself
For those looking to invest in real estate part-time, education is the key. You're going to need to know a lot before you get started. And if you want to succeed and grow your portfolio, you'll need to know what it takes to find and close great deals.
Luckily, with My First Deal Done in 60 Days training course, you can start your part-time real estate investing business with confidence.
Here's a quick glimpse into what you'll learn:
How to develop and maintain a growth mindset, even in the face of adversity
The best ways to find and close amazing deals using a variety of financing methods
What's needed during a property inspection
How to close a deal that's going to provide a high ROI
Investing in real estate is a big deal. You can generate a lot of money from a good piece of property, even if you're only doing it part-time. That said, you have to approach real estate investing in a certain way if you want to succeed.
With our specialized online training, aimed at helping people achieve their dreams of becoming real estate investors, nothing is impossible. No matter how much time you have on your hands, you can find amazing properties, structure rock-solid deals, and generate a ton of money. So, sign up for the "My First Deal Done in 60 Days" course and take control of your life starting now.