When you set out to find your first real estate deal, you probably think you need to find a real estate agent first.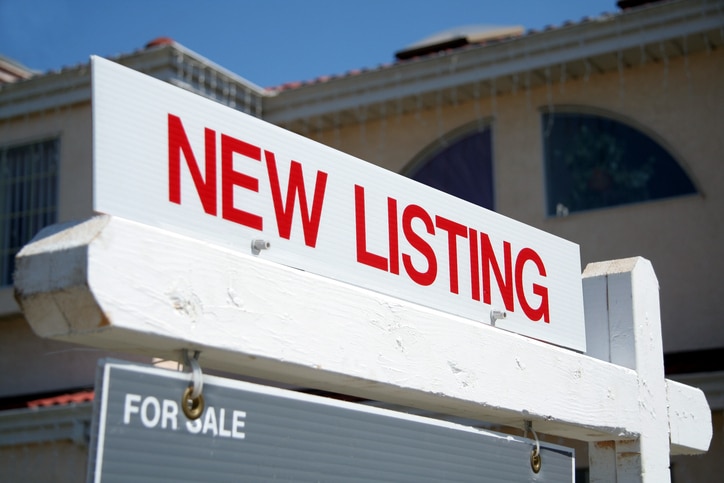 After all, people use real estate professionals to find and purchase properties all the time.  But as a new investor, you may not know that many real estate agents rely on the MLS to find those properties for you.
Investing in real estate is often a numbers game that requires you to put in many offers at once.  Because of this, it might be time you start using the MLS yourself.
Today we're going to look at what exactly the MLS is, as well as easy ways to utilize it to help you find real estate deals.
So, let's get started.
What is the MLS?
The MLS, or multiple listing service, is a database of properties currently on the market.  It's created, maintained, and paid for by members of the National Association of Realtors.
And in reality, it's much larger than one database.
In fact, there are approximately 700-800 regional MLS databases spanning the United States.  Each regional MLS listing is paid for by the agents in that region.  And, if an agent wants access to another regional MLS, they'll have to pay dues to get that access.
Here's a quick breakdown of how the MLS works:
Agents can list available properties on the MLS system for sellers
The MLS listings include data such as price, commission, square footage, and even pictures
There is also historical information listed such as previous sales, tax data, and expired listings
Once a property is available on the MLS, interested agents with buyers can begin scheduling showings for their clients
If someone wants to sell their property, and another wants to buy, both real estate agents can work together to make a deal
The problem with being a first-time investor is that accessing the MLS without being a real estate agent can be tricky.
That's why, even if you want to take advantage of the available MLS listings yourself, you'll need the help of a licensed realtor.  Either that or you'll need to become a real estate agent yourself.  And this might not be a bad idea if you plan to stay in the rental property business.
That said, let's look at how the MLS can help you find real estate deals.  Whether you have a real estate agent helping you out, or you're going it alone, the MLS will be beneficial.
How to Find Real Estate Deals Using the MLS
1. Be Proactive
The MLS is a well-known tool for finding great investment deals.  And since professionals in the real estate industry know how to use the system to their advantage, it pays to be proactive.
If you don't start out prepared, you risk losing out on great opportunities.
Here are some of the best ways to get ahead of everyone else when it comes to using the MLS:
Figure Out Your Finances
Don't start looking for an investment property before you've established how much you're willing to invest in a property.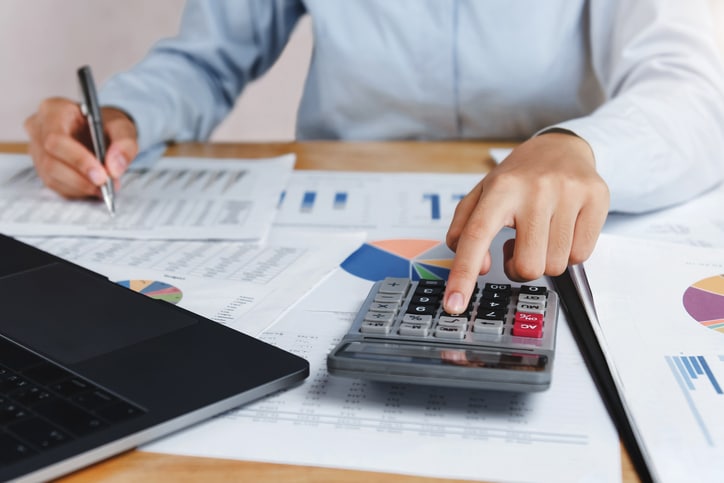 If you do, you'll find yourself wanting to purchase properties that are way out of your league.  You'll also find yourself losing out on properties that you can afford to other investors who are prepared.
Before you let your real estate agent show you some MLS listings, do the following:
Determine how much you can afford to spend on an investment property
Know how much money you'll be able to invest towards a down payment
Decide whether you're going to invest additional money into renovating a fixer upper
Get pre-qualified, since most sellers will want to know you're on the way to getting approved for a loan
It's also a good idea to decide what type of property you want to invest in.  For instance, you might want to buy a single residence home, a multi-family apartment building, or even a commercial property.
After you've done all of this, you can start looking at MLS listings.
Set up MLS Listing Alerts
After you've determined your criteria and your finances, talk with your real estate agent about setting up alerts.  You can have email or text alerts sent to you any time a new property is listed that meets your needs.
You can even have the alerts sent to your real estate agent, so everyone is on the same page at all times.
Investment properties will go quickly, especially if they're a good deal.  If you don't work hard to be the first to know when a property is listed, you can trust it'll disappear.
Become a Real Estate Agent
It's worth noting that becoming a real estate agent yourself is a good way to get ahead.  After all, rather than working with an agent to find listings, you can do all the work yourself.
As an agent, you'll be able to act quickly once a good property is listed, without needing your agent's help.
2. Make Multiple Offers
Remember when we said real estate investing is a numbers game?  Well, it is.  That's why making multiple offers on properties that interest you is sometimes the best move.
Of course, you shouldn't make offers on just any property that is listed on the MLS.  You need to make sure the properties meet your criteria and are at or below your budget.
It's also a good idea to only make offers on listings that are 90 days or older.  If you do this, you might find a more motivated seller that's willing to accept a killer all-cash offer.  Or, the seller may be willing to negotiate the purchase price or rush the closing process.  They might even entertain repairs or renovations that will instantly boost the property's value.
3. Look for Undervalued Properties
This may seem obvious, but it can be challenging to find undervalued properties on the MLS.  After all, sellers that are represented by experienced real estate agents know they can get good deals on their properties.
That said, with rising home prices in the United States, not to mention Minnesota, continuing to climb, it is possible to find the opposite on the MLS.
You'll find underpriced houses on the market for a few reasons:
An inexperienced agent didn't know the true value of the property and listed it too low
The agent listing the property didn't realize the price of homes in that area were on the rise
The seller needs to sell their home fast, so the agent purposefully listed the property low
If you take the time to do your research and understand the current market, there's a good chance you'll find a great real estate deal.
4. Seek Out Several Regional MLS Listings
Sometimes first time investors have a hard time finding real estate deals because they don't have a large portfolio to help them.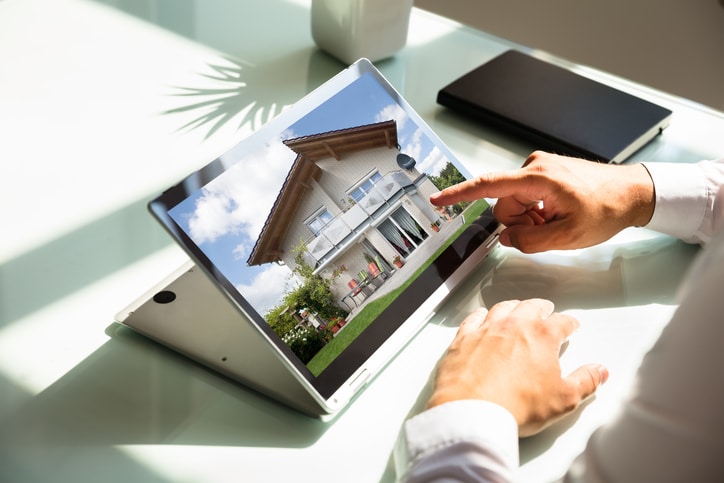 And, living in a high-priced market doesn't help.  Sure, there are ways to break into the real estate industry as a first-time investor.  But experts will agree after you've secured your first investment property things get easier.
One way to avoid having to invest a lot of money into a first-time real estate deal is to expand the area you want to invest in.  For instance, if you can't afford to invest in the city you live in, check out other regional MLS listings and see what lower-priced areas have available.
This may seem risky, especially for a new investor.  But with a good real estate agent helping you out, you can find some great deals.  And with a reliable property management company in the region you want to invest in, you could generate a lot of rental income.
Final Thoughts
As a first-time investor, it can be hard to know where to start, especially when it comes to finding a property to invest in.  However, even new investors have access to helpful tools like the MLS that can help find them the best real estate deals possible.  You just have to know where to look.
If you really want to learn how to get ahead of the game, and beat even the most experienced real estate agents to the best deals, sign up for the "My First Deal Done in 60 Days" Training Program. In this online program, you'll learn what it takes to deal with motivated sellers.  You'll also learn how to find real estate deals that meet your criteria and what it takes to close your first deal.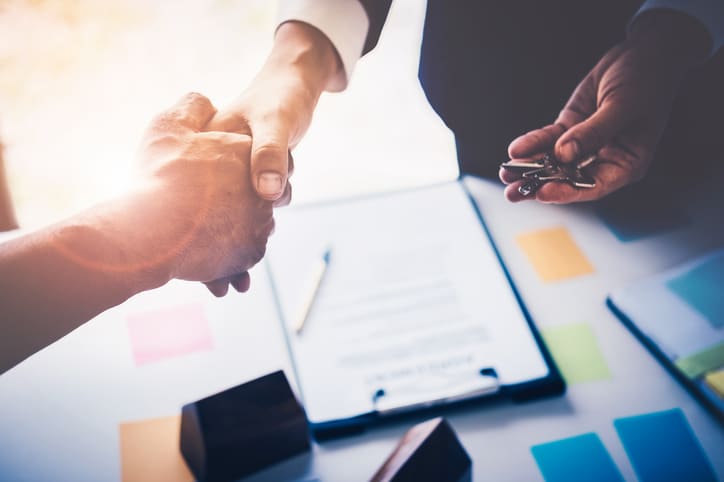 Learn the basics behind real estate investing, finding the best real estate deals, and achieving financial freedom through real estate.  But even better than that, learn that even as a first-time investor, you can take control of your life and make your dreams come true.