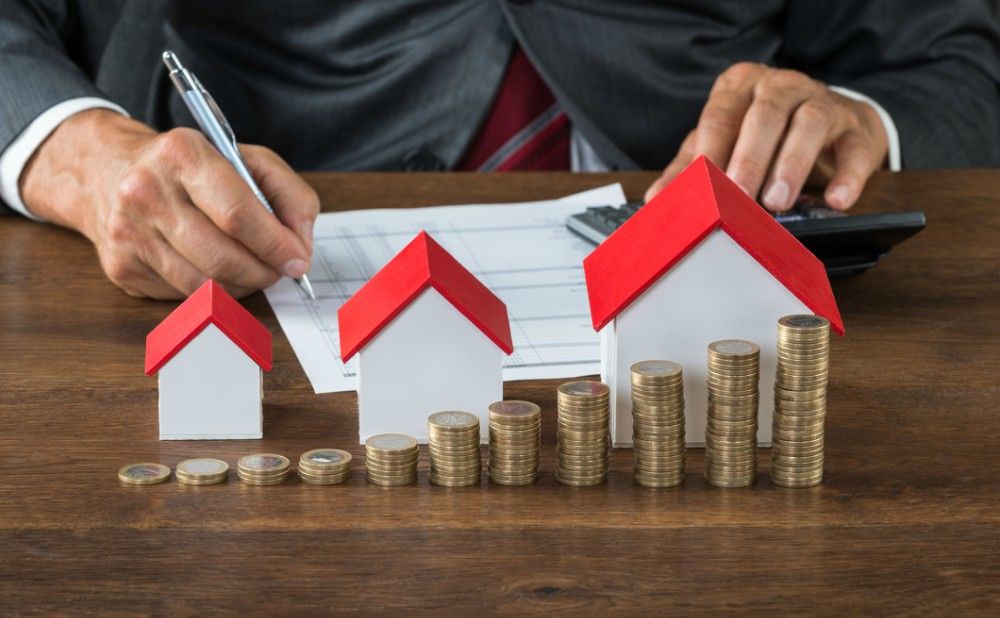 Real estate investing is a great way to secure a positive flow of income. Often, this income matches and even exceeds the success of other investments such as stocks and mutual funds.
In fact, many people jump into real estate investing as a way to accumulate enough passive income to completely sustain their lifestyle. That way, when they're no longer able (or no longer want) to work, they can rely on the income generated from their real estate investments.
However, generating from real estate investments can be difficult if you don't know where to start.
Here's what you need to know before investing in real estate to make your dreams of building wealth through real estate investments come true.
Common Challenges in Getting Started in Real Estate Investing
Many people consider getting into real estate investing as a way to build wealth. Whether it is a way to supplement income to pay off debts, enjoy fancy vacations, help with retirement costs, or even a way to fund retirement, investing in real estate is a popular solution for people wanting to make more money.
However, beginner real estate investors often face many challenges, including:
They don't know where to start
They have minimal knowledge of the real estate industry
They have no clue how to tap into available resources
They may easily become overwhelmed at the thought of investing in real estate, and simply give up
But you shouldn't give up!
Despite the challenges you face in real estate investing, it remains a viable way of building wealth. All you need is a roadmap to help you make knowledgeable decisions and keep you from wasting unnecessary time and money along the way.
The Top 5 Secrets to Real Estate Investing Success
Everyone has his or her own ideas about what it takes to make it in the real estate industry.
But what many people forget to discuss is how to start investing in real estate.
If you want to jump into real estate investing, you must have a solid grasp on the steps to take before you start investing.
1. Have a Strategic Plan in Place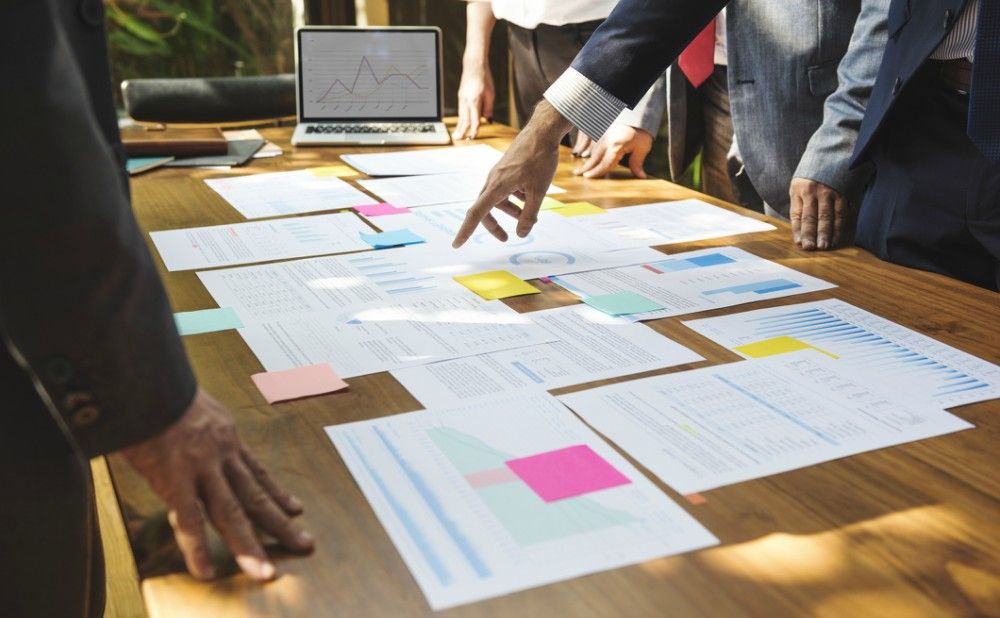 Before you start looking for the perfect investment property, you must have a plan. After all, when you invest in that first piece of property, you set the tone for your future success.
Don't walk into a deal without a plan and expect that things will magically come together. The reality of this is that you'll probably lose money, and a great deal of your time and effort.
Why?
Because no matter how hard you work, trying to buy property without a plan in place almost always leads to failure.
If you take the time to create a business plan, you'll develop a "work smarter, not harder" mindset, and reduce the chances of facing trouble.
Write a Mission
Having a mission statement can get you started on the right track in your real estate investing.
It doesn't have to be anything too exciting or long-winded. A few statements that explain why you want to start investing in real estate and the benefits it will provide is enough.
Your mission statement may be to get into real estate investing so you can fund a comfortable retirement.
No matter your mission statement, be sure to create one that speaks specifically to you, and display it in a place you can easily reference to help you stay focused.
Set Goals
After you define why you want to get into investing, it's time to set some goals.
Here are some good things to consider when setting your goals:
Make all goals specific and measurable. Use numbers and attach timeframes to your goals. (For example: "I want to invest in 2 properties a year and earn at least $2,000 a month in passive income.")
Create both short-term and long-term goals. Do this to know the direction you're heading, so you can envision your successes.
Decide whether investing in a live-in property is an option. This will allow you to begin your journey as a homeowner and investor in the same property
Avoid setting abstract goals that have no actionable steps. For instance: "I want to get rich investing in real estate."
Lastly, make sure the goals you set are reasonable and cater to your individual situation. Everyone's journey into real estate investing is different.
And, while it would be nice to mimic the most successful investors' paths, this is not always possible.
Devise Strategies to Achieve Your Goals
Now that you know why you're investing in real estate, and what you hope to achieve from it, it's time to devise some strategies for achieving those goals.
This is key to building a solid financial plan.
Here are some things to think about in order to become a successful real estate investor:
Your Criteria. Every successful real estate investor needs a set of criteria that must be met before they'll say "yes" to an investment deal. Knowing beforehand what is highest on your list of priorities will help you weed out properties that don't meet your criteria from the start. This will save you both time and money. Think about property amenities, loan-to-value numbers, cash flow requirements, and how much renovation is needed.
The Market. Understanding where the market stands nationally and locally will help guide you in your search for a great investment property. Know which types of properties you want to invest in – single-family, multi-family, commercial, etc. Also have set price points if you're looking to diversify your portfolio.
Know exactly how you plan to finance any property you want to invest in. Do you have a sizeable down payment? Do you have enough savings and additional income to show lenders your worth? Do you want to work with a partner? Will you use cash to purchase, or will you take advantage of financing options such as conventional or business loans, sellers financing, sheriff sales, or lease options? All of this should be understood before you start the buying process. If you're new to real estate investing, consider talking to a financial advisor who can help guide you in your decisions.
Profit Process. How do you plan to make a profit off a property you invest in? Outline how you'll make any needed repairs, whether you'll self-manage or hire a property management company, and how you'll determine things like rent rates, security deposits, and more.
These strategies will guide you through the purchasing process, and will help you make smart investment decisions. This will lead you to achieve your goals, and thus your mission statement as well.
In addition, writing out what you plan to achieve can help you overcome fears related to taking on such a big risk.
If you don't have a plan in place, you risk losing sight of what is happening in the moment. You also risk failing to achieve your big picture goals. However, with your business plan complete with the why and how of your investing dreams, you'll stay focused and make good investing decisions.
2. Educate Yourself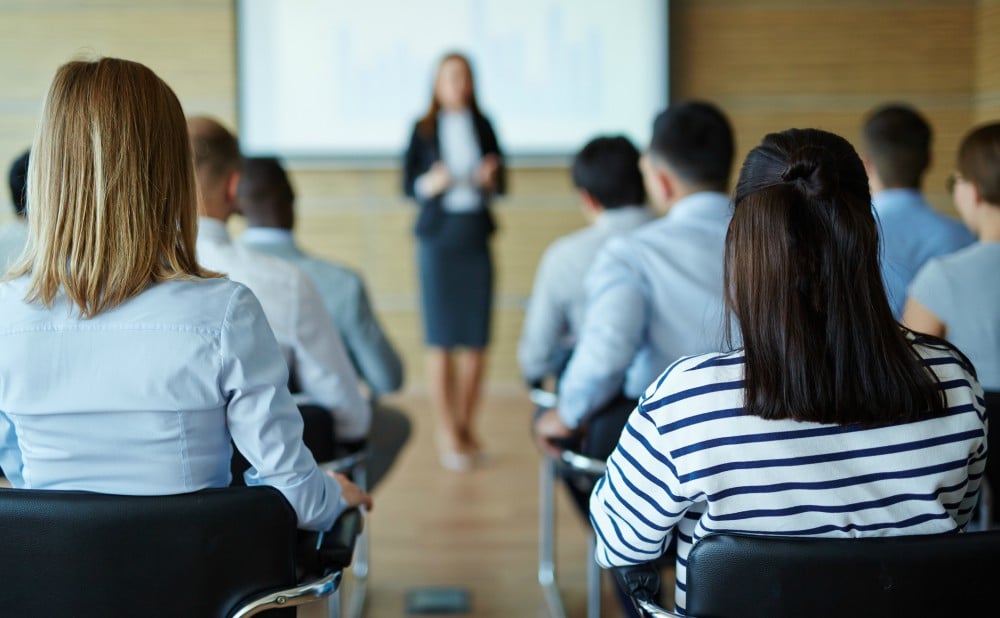 Developing a solid business plan and succeeding in the competitive real estate industry requires educating yourself. If you take the time to learn (prior to investing) about real estate and what it means to be an investor, you have greater chances of succeeding.
Without the right skill sets or education, many people fail at investing in real estate.
In fact, studies show that 96% of all businesses, regardless of the industry, fail within 10 years. Further, some reports estimate report the failure rate hovers at around 87% for real estate investors.
Don't let yourself become a failure statistic before you've even made a purchase.
Rather than let failure hit you before you even get started, take a look at some of the best options for educating yourself.
Further, take some time before diving into a book or attending a seminar or class to list the things you want to get out of each resource.
This will keep you focused on your goals and prevent you from spiraling into issues that don't relate to your situation, and also prevent you from getting too involved in the learning process to actually take action.
Real Estate Investment Articles
There are a number of inexpensive, yet informative articles to help you learn the basics of the real estate industry, as well as the latest trends.
Online articles from authorities in the real estate industry are a great way to stay updated on industry trends, strategies for success, and much more.
Some of the most valuable real estate investment blogs include:
The Sokurec Training Group – Discover how to build wealth through real estate investing. Works to tackle any fears that are holding you back, and save you time and money, all while boosting your ROI.
REtipster – Learn real-life tips and tricks related to real estate investing, as well as how to manage your portfolio and make more money.
BiggerPockets – Get insight from the industry's leaders on topics ranging from financing investments to understanding the market, self-managing your own properties to building a bigger portfolio, and everything in between.
Invest Four More – Learn how to flip real estate investments for a profit.
Landlordology – Once you've invested in the property of your dreams, come here to learn about maintaining your success and being a great landlord.
Further, here are some of the most influential real estate investing books recommended by some of the top industry leaders.
Other Forms of Content
Podcasts (such as those on BiggerPockets) and YouTube videos are a great way to learn about real estate directly from successful investors. Hear the real-world strategies that helped them build their real estate empires, as well as major pitfalls new investors should avoid.
Seminars
Attend in-person seminars as well as webinars to learn about investing in properties.
The REIClub (a highly authoritative online community made up of real estate investors) has news articles, success stories, and free training webinars to help you succeed as an investor.
Real Estate Investment Courses
Classes focused on property investments are helpful, especially for newbies.
These courses help break down each phase of investing into easy-to-understand, actionable steps. This helps ensure you're receiving compressive knowledge, without becoming overwhelming.
For new investors who want to break into the competitive real estate industry, join the My First Deal Done in 60 Days Training Program. Here you'll learn to move past fears that prevent most people from investing in real estate, and learn profit-generating strategies like how to:
Set your goals and define a step-by-step plan to follow (including how to objectively determine when a property is suitable for your plan versus simply liking it for personal reasons)
Utilize 11 different tactics to find a real estate investment deal and how to determine when the deal is right for you (including things like the different types of mortgages available and the benefits/risks of each)
Calculate the estimated costs of investing in a property to make sure it matches with your plan and overall goals (in other words, learn all about cash flow and how to keep it positive)
Structure offers and work with sellers to close deals
Figure out your exit strategy if a deal goes bad
For investors looking for ways to further increase their real estate investing profits, sign up for our Live 2-Day Real Estate Investing Class today. Discover how to:
Get sellers to come to you
Estimate costs and potential profits you can expect from an investment deal
Fine-tune your negotiation skills so you leave a lasting impression on motivated sellers
Capitalize on the latest techniques and trends to get the most out of the current market
3. Look at All Aspects of Your Investment Deals
There's a lot that goes into your first investment property.
And, as exciting as it may be to find one that will work for you, it's important you that you pay attention to all angles of the deal.
Be Picky, But Not Too Picky
It's never a good idea to let a good property go by, thinking that the perfect one may be right around the corner.
Why? 
Because the perfect property at the perfect price point does not exist.
While you should never rush into the first deal that crosses your path, you also shouldn't waste your time waiting for the ideal property to land in your lap.
It won't happen.
To help you maintain that delicate balance, try the following:
Take a look at what the market has available in every area you're considering investing in.
Don't settle on something that looks nice if it doesn't meet your pre-determined goals and criteria.
Think about the investment property in terms of how others will enjoy living in it.
Look at multiple properties, evaluate them against one another in terms of amenities, cost, potential ROI, and cash flow. Then narrow down the list to include properties that meet your goals the most.
Conduct a Thorough Financial Analysis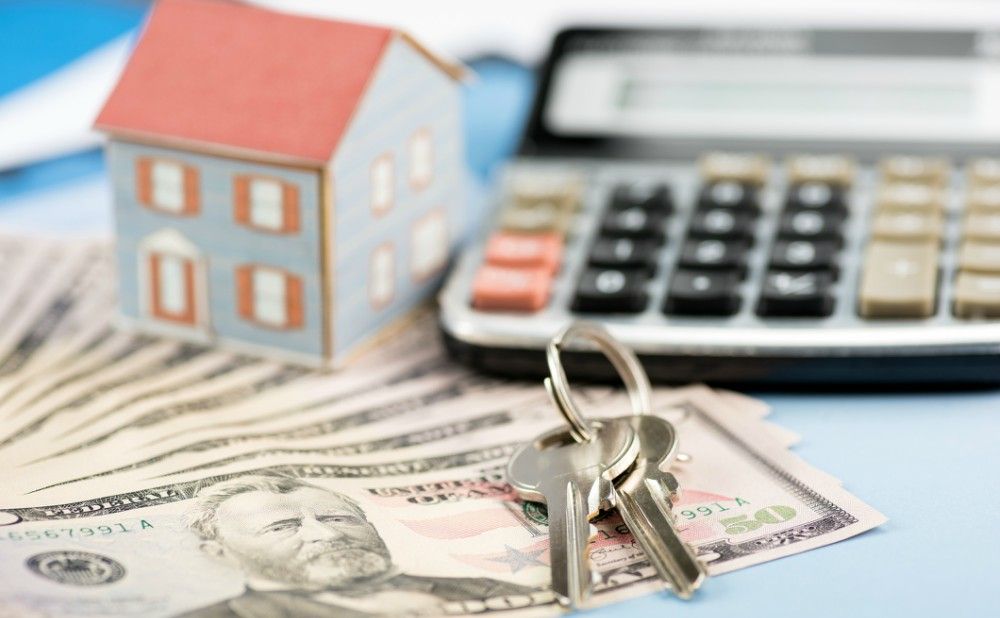 By this stage in the game, you will have already incorporated your personal financial status into your overall goals and strategies. Next, conduct a thorough financial analysis of any investment property you're considering before making a final decision.
Make sure to take a look at any pre-determined expenses your new property will cost you in the upcoming years. Last year's property taxes, maintenance costs, and additional fees such as homeowner's association (HOA) fees will give you a good idea how much the property will cost annually, if you get your desired rent rate.
You'll also want to take a hard look at whether the seller is overestimating the value of the property.
This will make a big difference when it comes how much you can collect for rent.
If you overpay for the property and struggle to collect rent from tenants to cover the mortgage, you'll find yourself losing money.
When you perform your financial analysis, look at the following numbers:
Net Income. The amount of income collected each year, minus any expected expenses.
Cash Flow. The amount of profit your investment makes after all expenses have been accounted for. Aim for a positive cash flow, which will give you an annual profit.
Cash-on-Cash Return. How much of a profit (expressed as a percentage) you get each year based on the amount of rent you collect, divided by the amount you invested in the property.
Return on Investment (ROI). This shows how well your investment is performing and is expressed as your cash flow divided by your investment. You can also calculate your total ROI by dividing your investment by the total return.
Cap Rate. This is the ratio of your net income divided by the property price, and it is expressed as a percentage.
Calculating these numbers will help you better decide whether a potential investment property is a good deal.
However, this can be complicated to understand, even for those who have been investing in real estate for some time.
Look for Motivated Sellers
If you want to get the best deal on your investment property, you have to find sellers who are motivated to sell.
Otherwise, you will overpay and not generate the income you can, and should.
The best way to figure out whether a homeowner is motivated to sell is to look closely at the property in question and its purchase price:
If the property has been on the market for a long time, and has not seen any price decreases, the seller is not motivated to sell.
If the property has been on the market for a long time, and has seen several price decreases, the seller is likely motivated to sell. He is willing to do what it takes to get rid of it.
Knowing that you need to find a motivated seller is only half the battle, though.
You also have to know where to find them.
Luckily, there are plenty of ways to do that:
Attend open houses
Check for vacant homes that sellers may want to unload
Search the classifieds for ads with "Must Sell" or "Motivated Seller" copy
Network and let people know you're looking for motivated sellers
Check the MLS listings for expired listings, short sales, and fixer-uppers
Look for auctions, pre-foreclosures, and Real Estate Owned by banks (REO)
Find wholesalers looking for real estate investors to partner with
As you can see, there are plenty of unique ways to find out how motivated a seller is without directly asking.
4. Prepare Yourself for Hands-on Management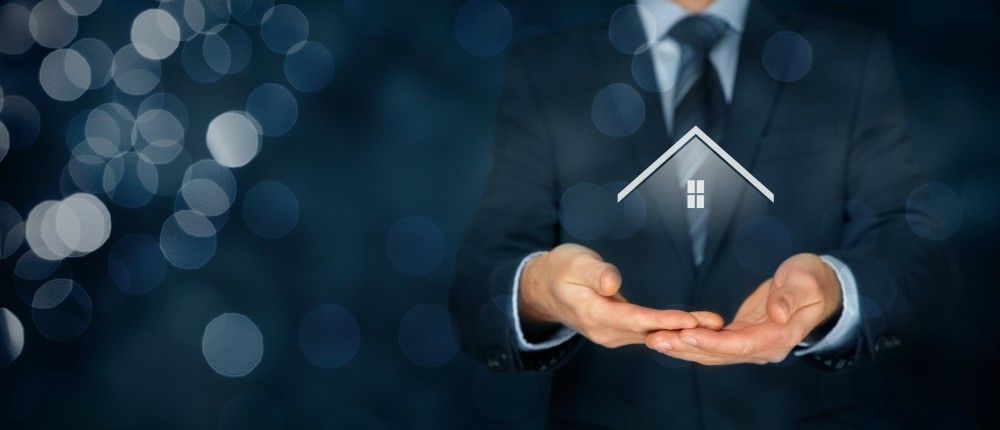 There's no denying that investing in real estate is much more hands-on than traditional methods for building wealth.
There's also no denying that becoming a self-managing landlord is not for everyone.
It's important to know before you start your career in real estate investing whether you want to manage your properties on your own or hire a property management company.
A property management company will handle the day-to-day operations of your rental property business for you.
If you've never managed an investment property before, you might not be aware of the duties you'll be responsible for.
Here are some of the routine tasks you'll have to do as a hands-on landlord, so you can make an informed decision about whether managing your property is right for you:
Leasing services such as: property advertisement, tenant screening, background checks, income verification, and lease drafting (including rent rate setting and lease renewal options)
Property inspections during tenant move-in and move-out, as well as routinely during the lease term
Maintenance and repairs (both minor issues and emergencies)
Rent collection including the collection of rent, proper recordkeeping, notices of non-payment, and evictions if necessary
Management of any tenant complaints including maintenance and repairs, and noise complaints
Become up-to-date about federal, state, and local landlord-tenant laws regarding issues like tenant screening and discrimination, handling of security deposits, terminating a lease, evicting tenants, and complying with all safety standards (including serious things like fire hazards, mold, and lead paint)
Handle financial duties such as managing the budget, collecting the rent, invoicing contractors and vendors, and maintaining end-of-year financial statements
And these are just the basics.
When to Hire a Property Management Company
If you're still feeling unsure about self-managing your investment property, here are some signs you may want to consider hiring a property management company:
You plan to have multiple investment properties
You don't live near your investment property and don't like the idea of commuting for property inspections, complaints, and maintenance and repair requests
Your time is limited and you don't want the stress
You're not interested in hands-on management of your investment
You can afford the management fees
It's more cost effective to have someone else manage the property for you
You don't want to hire additional employees as your rental property business grows
Knowing whether to take on the responsibility of managing your newly acquired investment property can be tough if you're just starting out in real estate investing.
5. Ask for Help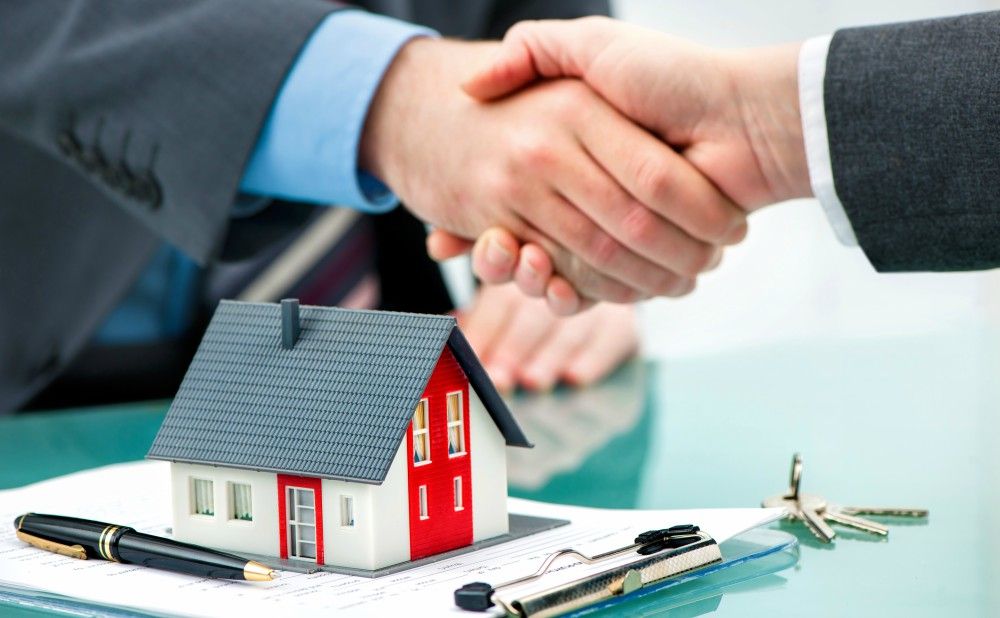 The last secret to real estate investing success is to ask for help.
If you are new to real estate investing and don't know where to start, you have limited knowledge about real estate investing, are unaware of the available resources out there designed to help you, or are overwhelmed with questions − get advice from industry professionals.
Networking with other real estate professionals, and learning from their mistakes, can be one of the best ways to learn real estate and build wealth from your investments.
Plus, hearing other people's success stories can inspire you to become confident in your decision to start a career in real estate investing.
If you're ready to start your journey in real estate, join "My First Deal Done in 60 Days" Training Program. With this program, you'll gain the resources to help you say "goodbye" to fear and "hello" to building wealth and the life you've been dreaming of.