Averaging a gross profit of nearly $30,000, flipping houses for a profit has hit an all-time high in the United States.
Sounds great right?
With numbers like that, it's easy to see why people of all kinds are giving it a try.
However, despite what you see on TV, flipping a house in MN is not as easy as buying a cheap property, making some repairs, and selling it for a profit.
Housing inventory is low, demand is high, and increasing rent rates are making it harder than ever for people to save to buy a home.
So, even though the experts are making huge profits off flipping houses across America, if you don't know what you're doing, you could end up losing a lot of money trying.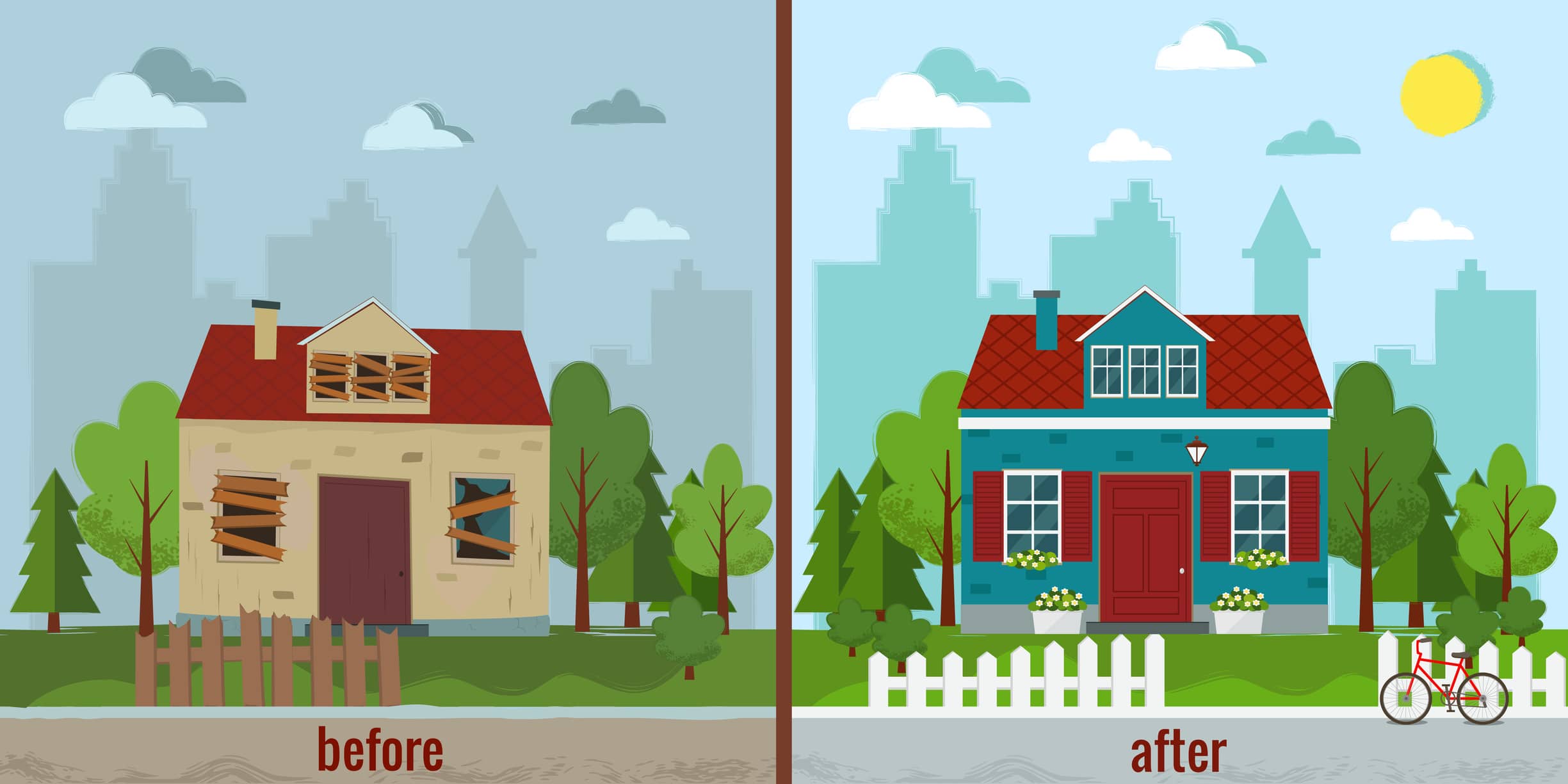 But all is not lost.  With the right resources, you can learn how to flip houses and make a profit.
And to help you out, we're here to guide you through the process of what it takes to flip a house so you'll have the advantage of knowing what to expect.
First, What is House Flipping?
House flipping is when a real estate investor buys a house and sells it for a profit.
The typical house flipping process, from the time the property is purchased to the time it is sold, should last between a few months and a year.
This is much different from building a rental portfolio and becoming a landlord.
You usually have two options when it comes to flipping a house:
Buy, Repair, and Sell. This is the most common process and involves buying a property at below market value, fixing it up to be more valuable, and selling it for a profit.
Buy and Sell. If an area is in high demand, some real estate investors will simply buy a property and sell it a few months later for a profit, without having made any repairs or renovations.
Flipping houses can be a lucrative business if you do it right.  However, there is a high risk/high reward stigma attached to it, especially for novice house flippers.
How to Flip Houses
Step 1: Finance the House with Cash
It's so important to start the process of flipping a house the right way by purchasing a property with cash.  Of course, you can always finance a house, flip it, and make a profit.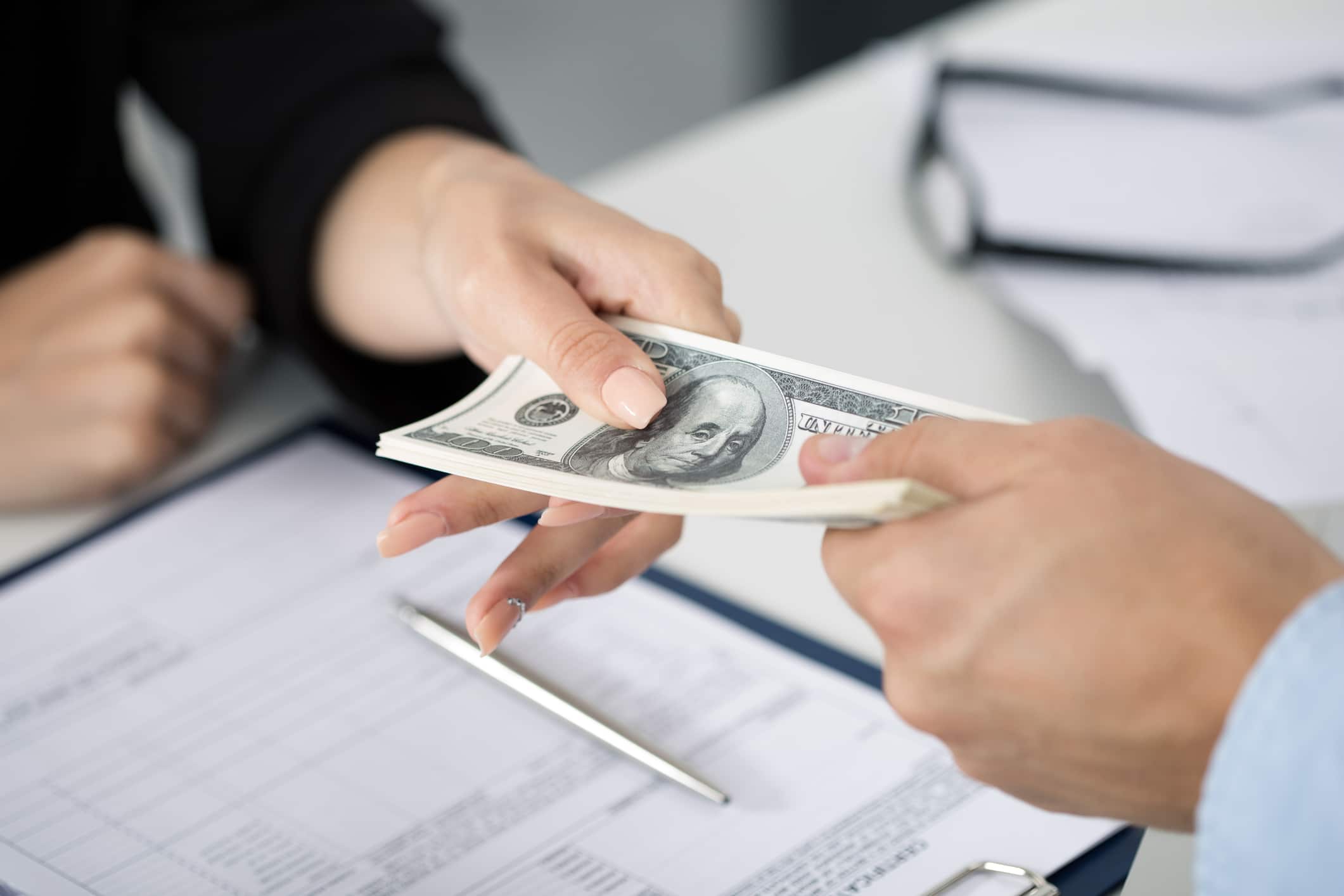 But remember, flipping houses is risky, and if you tie yourself up into a mortgage and things go awry, you could find yourself in financial hot water.
Financing a house with a lender opens you up to the possibility of:
Starting off the house flipping process already in debt, making it harder to make a profit
Having to pay high-interest rates on a loan, which eat into any profit you think you'll make when you sell
A house that may not sell fast, a mortgage that is due each month, and money spent that you hadn't planned on spending
Desperately selling the house at a much lower price than you wanted just to get it off your hands
If you don't have cash, but still want to flip a house, there are some things you can do to help improve your situation.
To start, work on your credit score.  Pay off all your bills, stop using credit cards, lower your debt, and start saving for a down payment.  After all, a lender is probably going to require a 20-25% down payment on what they consider a risky loan.
If you don't have enough of a down payment and still qualify for a loan, you'll have to pay for PMI insurance. PMI insurance is a way to protect the lender in the case you default on the loan.  That adds approximately another hundred dollars to your monthly mortgage.
In addition, you'll likely have a 12-14% interest rate on your loan.
And don't think that just because you can finance a loan, even with a sizeable down payment, that you won't need some cash.  Repairs, renovations, utilities, and a monthly mortgage will all need to be paid.
In the end, it's better to protect yourself and pay for a property you want to flip in all cash.  That way, should anything come up, you can wait it out without losing any additional money in the process.
Step 2: Understand the MN Real Estate Market
Just because a lot of people are making money off flipping houses, doesn't mean the real estate market is ideal in MN.
Here are some things to think about when it comes to the housing market before you jump into flipping houses in your area:
Understand that a good deal usually means buying at 80% of the market value minus the cost of repairs and renovations
Know how much the best houses in the area are going for, so you don't over-upgrade and make the house too expensive for anyone to afford
Check the location for crime, foreclosures, and low demand combined with high inventory – all of this will lower the value of your house
Make sure the market you're buying from isn't hot from the start; you'll end up overpaying and have a harder time generating a profit
Your best bet is to buy the worst house in the best neighborhood.  This leaves your house with lots of potential and gives you room to sell at a high price.
Step 3: Determine a Budget for Yourself
Before you even think about negotiating a deal on a house you'd like to flip, create a budget that you can realistically stick to.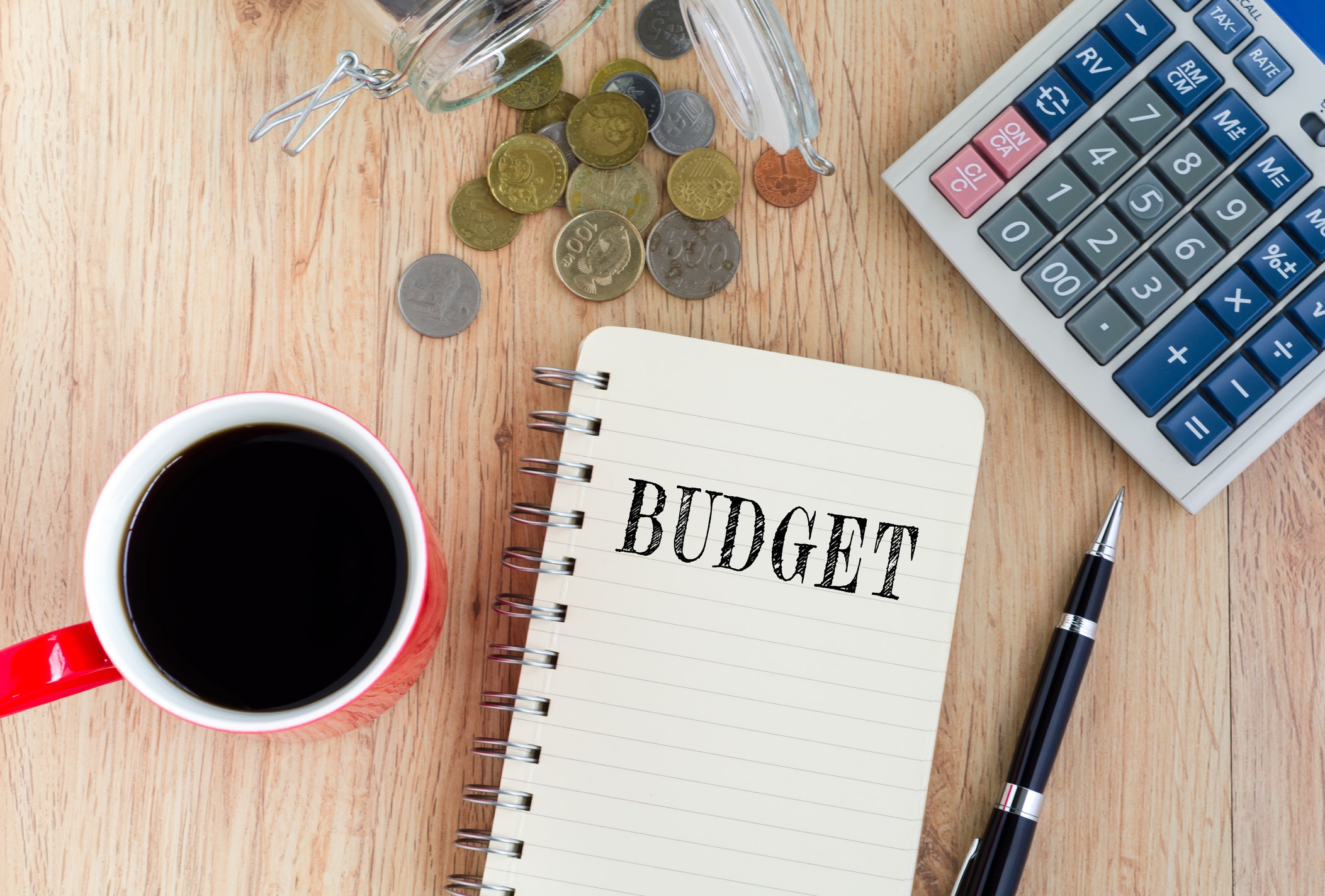 After all, if you go over-budget from the start with your purchase, making a profit will be nearly impossible.  Especially because you'll probably still need to invest more cash into the property to increase its value for resale.
Make two budgets for yourself that can work independently of one another:
Purchase Budget. Know how much cash you have on hand to buy a house, or how much you can afford if you have to finance a property and take out a loan.
Repair and Renovation Budget. Know how much cash you have on hand to invest into the property after it's purchased to make repairs and renovations. This will keep your spending under control and force you to make better decisions.
By keeping the two budgets separate from one another, you reduce the chances of getting confused, overspending, and hurting your chances of making a profit.
Step 4: Keep an Eye on Repairs and Renovations
It's easy to go overboard on repairs and renovations when flipping a house.  After all, you want to make this house as desirable as possible so you can sell it for a major profit.
However, if you don't keep tabs on your repairs and renovations, you could easily ending up overspending on your budget.
Here are some helpful tips:
Only change things that will add actual value to the home
Watch major renovations on the kitchen and bathrooms as they tend to be the most expensive
Don't forget small things can quickly add up, like:

Doorknobs
Faucets
Doorbells
Lighting fixtures

Avoid houses that need new roofs, major electrical or plumbing work, or have mold
Always add an additional 20% to your expected costs, just to be sure you don't overspend
Be mindful of building permits which can become costly and take a long time to be approved
Lastly, create a list of reliable, timely, and cost-effective contractors before you buy a house to flip.
You don't want to start flipping a house and realize you don't like the contractors you've hired.  This wastes time and money.
Step 5: Find a Mentor
Finding a successful investor who has experience flipping houses to mentor you can be very beneficial to your success.
Just make sure you budget in the cost of having a mentor. T
Some experienced mentors can demand a hefty percentage of your profit for helping you out.
If you want to become knowledgeable about flipping houses, sign up for the REI Business Maximum Acceleration program.
Learn what it takes to flip a house and make a profit, in addition to things like:
Knowledge about how to scale your real estate business
Access to hard money lenders to help you with your financial needs
The ability to network with industry professionals and other successful real estate investors
If you want to start the process of flipping your first house, contact the Sokurec Training Group today and apply for the REI Business Maximum Acceleration program now.
Knowing how to flip houses takes patience, time, and effort.
But, with the right people helping you out, you can:
Flip houses
Make a profit
Build a viable business
Achieve the financial freedom you've always dreamed of
And more